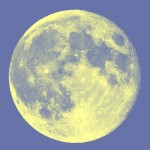 Full Moon in Sagittarius ~ Sun in Gemini 
May 22 – June 21
PENDULUM RITUAL FOR NEW BEGINNINGS
A full moon in Sagittarius is an ideal time to do spells for successful beginnings in areas of learning and education and also for long-term travel. Outdoor activities are highlighted as are intuition, independence, healing and forgiveness. Focus on using your intuition to help create successful new beginnings.
Write out your questions ahead of time and add a purple candle and frankincense oil and incense to your usual altar set up. Use a pendulum to help you make a decision on which path you should take. Once your choice is clear, make notes and until the next full moon, take steps to move towards your goal.
Blessed be!
© 2012 – 2014, Holly Zurich. All rights reserved.