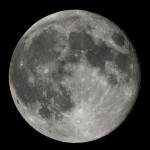 The full moon on November 17 is known as Beaver Moon, Dark Moon or Fog Moon. As it occurs during the sun sign Scorpio, the full moon is in the opposite sign of Taurus. A full moon in Taurus is an ideal time for spells and rituals promoting creativity, prosperity, better family relationships and practical planning. In the Western hemisphere, this full moon occurs in the morning of the 17th, so you may begins your spells on the night of the 16th. Leave your tools, talismans and crystals out overnight to cleanse and charge them.
November Flowers:
Chrysanthemum
November Stones:
Yellow topaz and citrine
Full Moon in Taurus Menu:
Tomato and cucumber salad with yogurt dressing
Three-Bean Chili
Fig Clafouti
FULL MOON IN TAURUS SPELL FOR FAMILY ABUNDANCE
In this ritual, you will create and use an Abundance Amulet to focus on family
happiness and a life of abundance. The amulet includes herbs and spices that
attract joy and prosperity such as cinnamon, cumin, cedar and lavender.
You may already have your own spells and rituals for the Beaver Moon. If you would like to create an Abundance amulet, or try any of the full moon recipes listed above, you will find directions in my eBook Simple Wiccan Magic Full Moon Spells and Rituals. Available also as a PDF download or for your iPad, or other eReaders.
Blessed be!
© 2013 – 2014, Holly Zurich. All rights reserved.